Understanding The Dynamics of Writing a Blog and a Vlog
Picture this: Brady - that's our golden retriever - sprawled out lazily on the sofa, front paws outstretched, tongue lolling to the side, sparkling eyes inspecting me with a half-interested, half-sleepy gaze. Now, while I could easily take a cute video of this perfect moment and put it up on a video blog, why is it that I still opt for the more traditional form of content creation – maintaining a written blog? Why does spending hours thinking, writing, revising, and finally hitting publish on an article feel so satisfying?
In truth, many people might argue that it's indeed more sensible to start a video blog or vlog, rather than a written blog, in this digital era. It's easier to digest, more appealing to the eyes, and perhaps even more entertaining. But the question this brings up is, does it still make sense to start a traditional blog rather than a video blog?
Diving Into The World of Blogs
Despite the surge of vlogs and the undeniable role they play in the digital space, the art of written blogs has not lost its charm. It's not just about nostalgia or tradition; blogs have unique traits that make them irreplaceable. You see, the grasp and feel of words offer a form of intimacy and direct impact on the reader. Each person can interpret and picture your thoughts in their unique way. In a way, every reader brings your words to life in their imagination – like a beautiful symphony of thoughts articulated on the screen.
Digging Deep into Vlog Magic
There's no denying the bewitching allure of vlogs, is there? The eyes, they say, are windows to the soul, and what better way to update your audience than through a glimpse of your life, unedited and unrehearsed? Spectacular visuals, peppy music, on-point editing skills, and voila! You have a vlog that could potentially attract millions of viewers.
So if vlogs are so appealing, why am I holding on so tightly to my written blog? Let's consider the following reasons to understand better:
The Continued Romance with Written Content
Writing frees the mind. It's a unique form of expression that allows our thoughts and ideas to flow in a natural, tangible format. It's an opportunity to display eloquence, articulate thoughts, and find our unique voice. Not just this, but a blog helps facilitate a deeper connection with the audience, creating room for profound discussions and interactions. For instance, I remember when I wrote about our adventure across Brisbane with Brady. The number of comments and emails we received from readers worldwide was overwhelming and heartwarming to say the least.
Blogs Vs. Vlogs: Unravel the Threads of Distinct Creativity
While it may not seem like it at first glance, blogging and vlogging require different sets of skills. Vlogging relies heavily on visual and auditory interaction. On the other hand, blogging is solely about the magic your words can weave. Also, unlike vlogging, where a face-to-face video interaction becomes the norm, blogging leaves room for privacy.
Ask Bethany about privacy! She has grown so used to seeing me hunched over my laptop, furiously typing away. While she does enjoy the occasional vlogs we post, she respects the sacred bond I share with my written blog - a world where I can articulately pour my heart out. Bethany also shares that she finds it comforting to read my words rather than watching me on screen - she says it's as if I'm speaking directly to her through my words.
The Decision: To Blog, or to Vlog, or perhaps, do both?
In the end, it boils down to what you are most comfortable with – writing blogs or recording videos for vlogs. When considering the two, it is essential to ponder upon the unique advantages of blogging. You can tap into your reader's imagination, develop an in-depth relationship with your audience, and protect your privacy to an extent.
Possibly, you could even merge the two formats to create a hybrid content strategy catering to a varied audience. In essence, blogs and vlogs can co-exist harmoniously, feeding off of each other's strength. I'll tell you this: there's something incredibly exhilarating about watching a vlog about your written blog, but the depth and sense of satisfaction derived from writing a blog is unparalleled.
In Conclusion
So, to answer the question - Does it still make sense to start a blog and not a video blog? Absolutely. It does. A blog is not just a collection of words and expressions. It's an art form that stands on its own. In the grand scheme of the digital universe, blogs have a unique space and significance that can't easily be upstaged or replaced by vlogs or any other new-age forms of content creation. Long live the written word!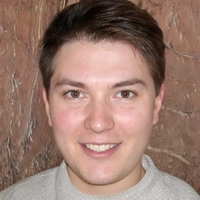 Kendrick Landon
Hi, I'm Kendrick Landon, a passionate blogger and digital content creator. My expertise in blogging has led me to write about various topics, with a primary focus on sharing tips and insights for successful blogging. I enjoy researching, learning, and sharing the latest trends in the blogging world with my readers. My goal is to inspire others to create engaging content and build successful blogs, while also helping fellow bloggers grow and succeed in their blogging journey.